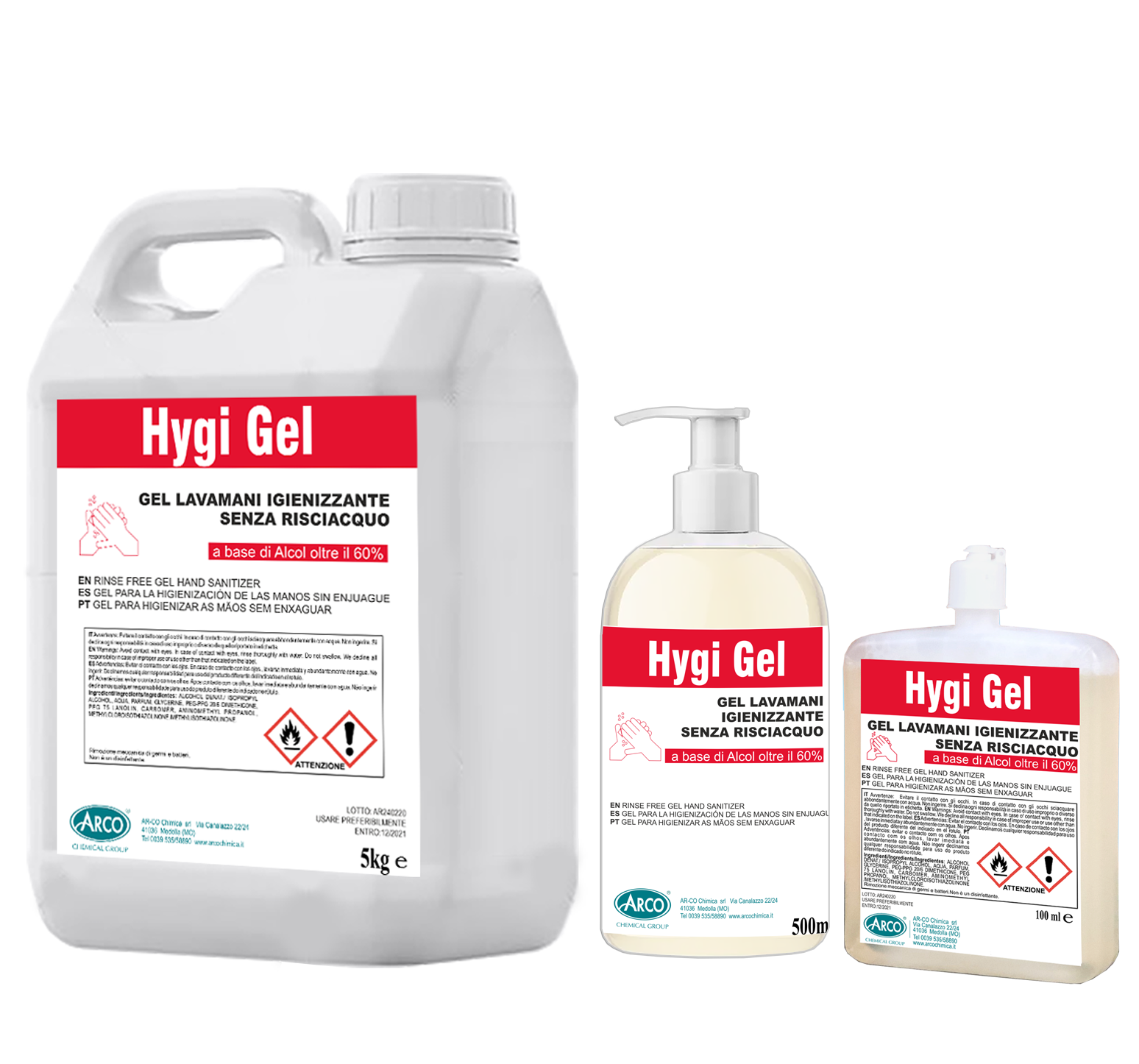 AR-CO Chimica, is closely following the current spread of the Coronavirus epidemic.
What are the recommendations?
Standard recommendations to prevent the spread of the infection include frequent hand washing, especially before and after food preparation, before eating, after using the toilet and after handling animals or animal waste, covering the mouth and nose when coughing and sneezing.
In addition to washing your hands, it is advisable to use a Hand-Wash Gel without rinsing with alcohol.
To this end we are introducing you to Hygi Gel.
HYGI GEL is a sanitizing gel, based on alcohol over 60%, which allows you to wash your hands without the need to rinse them. It is quick and easy to apply and acts in seconds. It is practical in every situation where you want to sanitize and wash your hands when you do not have soap and water.
For more information contact us at info@arcochimica.it
This post is also available in: Italian