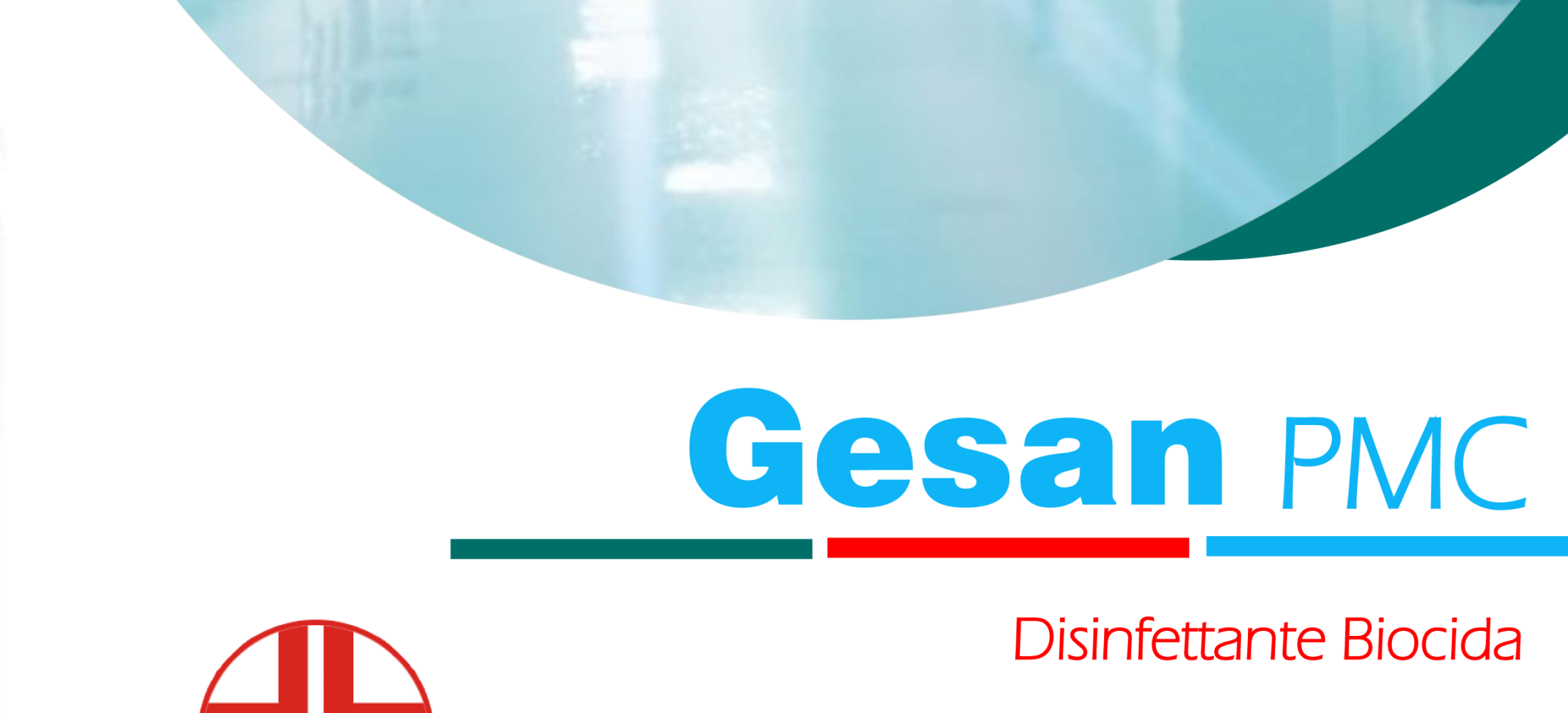 BIOCIDAL DISINFECTANT FOR FLOORS AND WASHABLE SURFACES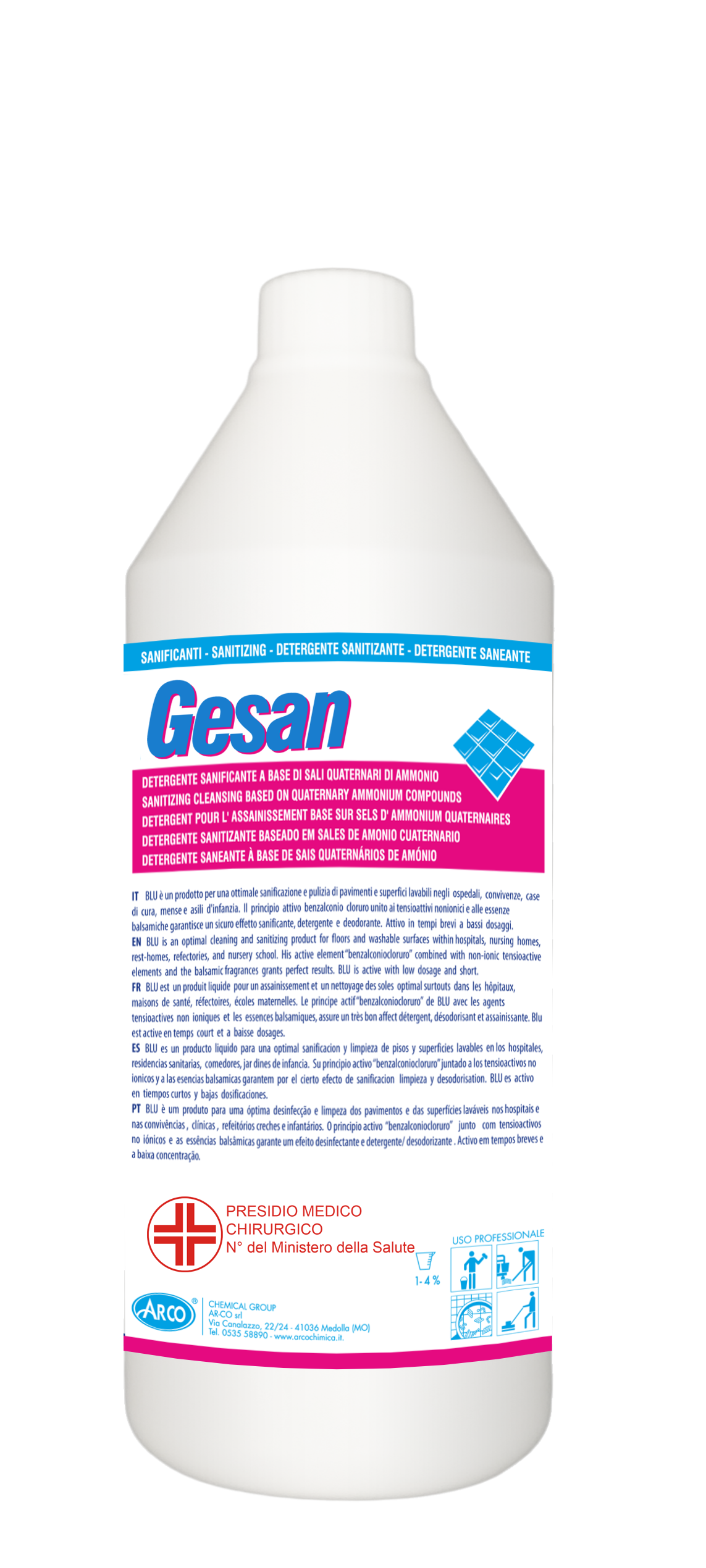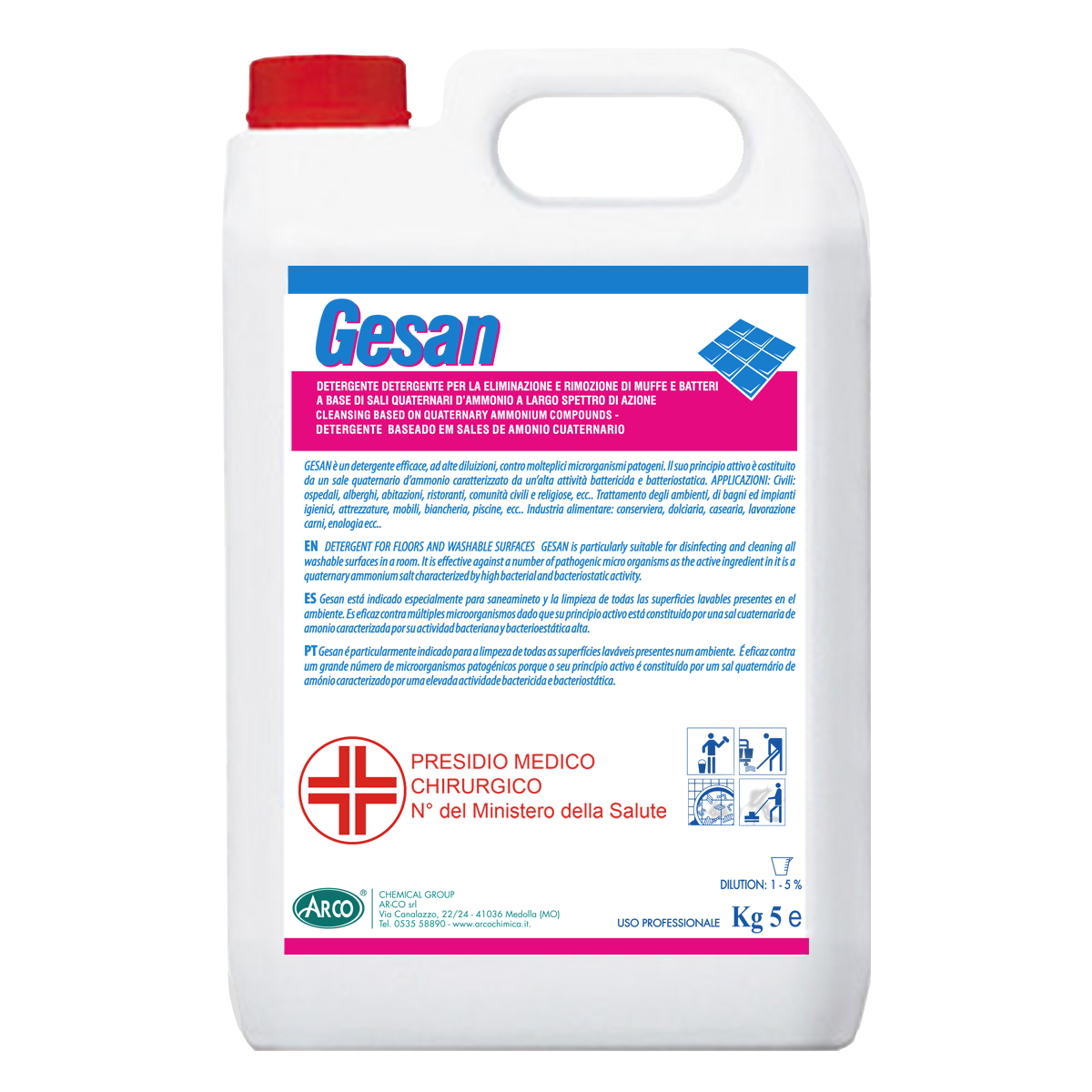 A newcomer to our product range: the Biocide Disinfectant Gesan with Surgical Medical Presidium N°20426 of the Ministry of Health. 
GESAN is a biocidal disinfectant for floors and washable surfaces, tiles, ceramic material etc. effective at high dilutions against multiple microorganisms.
It consists of an innovative active ingredient (triamine), characterized by a high bactericidal and bacteriostatic activity. High biocidal efficacy against all microorganisms responsible for Tuberculosis. Recommended for applications in hospitals, restaurants, food production, schools, offices, gyms, etc..
How to use the product: remove persistent dirt from the surface. Then moisten the surface to be treated with the correct dilution of the product depending on the application. The diluted product can be applied with a sponge, a cloth or soaking. Rinse or let it dry.
Areas of application

Civil sanitization

: hospitals, hotels, housing, restaurants, civil and religious communities, etc.. Treatment of environments, bathrooms and toilets, equipment, furniture, etc..
Food industry: canning, confectionery, cheese making, meat processing, oenology, etc.
Livestock industry: sanitation of environments and equipment (cages, feeders, drinking troughs).
Means of transport:

railway wagons and carriages, refrigerated lorries, coaches, etc.
Click here for more information
Sales formats available:
1000ml bottle
5kg canister.
To order Gesan, Disinfectant Biocide send an email to info@arcochimica.it
This post is also available in: Italian